Endless Pinball has a new game this week! The Lexi Lightspeed pinball machine was manufacured by Multi Morphic P3.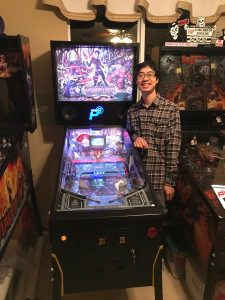 Lexy Lightspeed and her friend Lookie have crashed into a top secret facility owned by the government that captures and researches aliens. Lexy gets some help from friends to repair her ship, disarm secret agents, and escape from planet Earth.
Play through six unique game modes, four multi-balls, seven main gameplay objectives and help Lexy Lightspeed and her crew defeat her captors and escape from Earth.
Endless pinball is proud to be a distributor for Multi Morphic P3 products. Contact us today for more details and pricing!
Referenced info from Multimorphic.com