Customer Service
---
At Endless Pinball, Pinball Machines are our passion, and so are our customers. We take great care in making sure we can do our very best to service all of your Pinball needs.
We conduct in-home repair and restoration of pinball machines from Los Angeles to San Diego, California. We offer free quotes for restorations and upfront estimates on repairs. Contact us with questions or to schedule an appointment.
About the Owner
---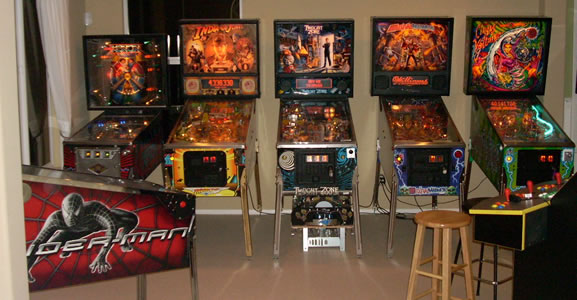 I've been fascinated by pinball games and arcade video games since the mid 1980's. By the 1990's having one of my own had become a serious obsession. I bought my first pinball, a 1981 Williams Black Knight in 1991. And so the hobby began.
My college education is a double major in mathematics and computer science (software consultant), so the analytical skills fit perfectly in the troubleshooting of games.
Having owned many machines throughout the years I've learned the typical failure modes  and weak areas of many machines allowing for fast and reliable repair service and also to anticipate lots of failures before they actually occur in the future.
I started a full time business restoring, repairing, and retailing pinball and video games since 1998 in Chicago – the city of Pinball. Now I reside and live in Southern California and offer the same service here!
Pat Choy